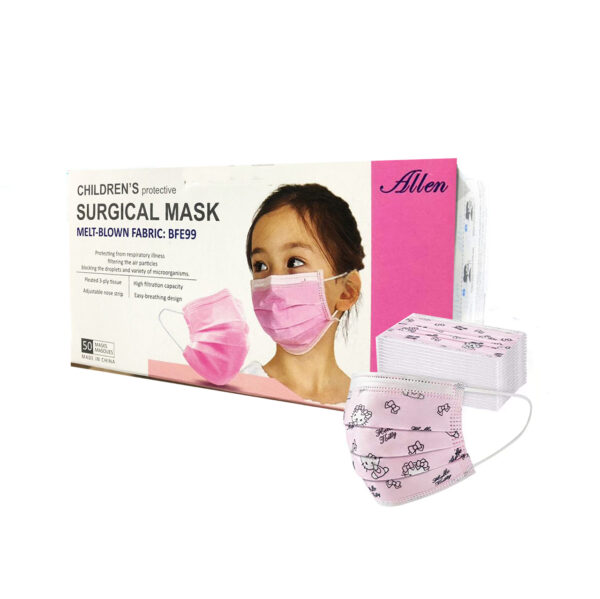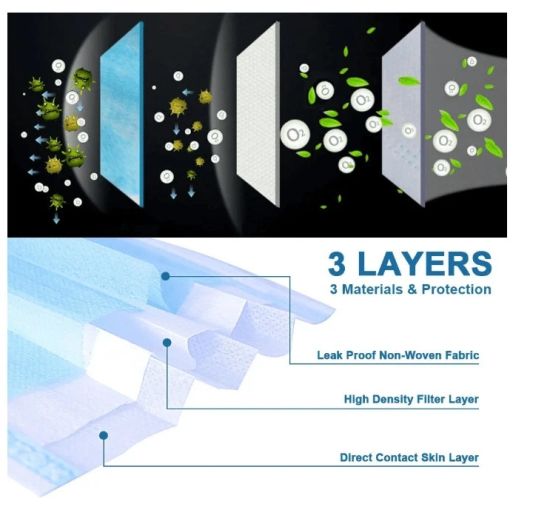 Allen 3PLY Kids Disposable Mask – Printed 50PCS
Rs. 590
Kids Disposable Mask 3PLY – NMRA, ISO & CE Certified 50PCS Pack
Disposable Face Mask Advantages: 3 layers of filtration, no odor, anti-allergic materials, sanitary packaging, good breathability.
Description
Reviews (0)
Delivery Charges
Description
3-Layers of Filtering Protection: Our 3-ply masks contain a premium pp non-woven outer filter layer, a premium melt-blown polypropylene filtration layer, and a premium soft absorbent pp non-woven inner filter layer. Soft elastic ear loops and flexible adjustable nose clip.

Easy Breathing, Comfortable to Wear: Child-sized (5.7" x 3.7") form-fitting tri-folded masks that are perfect for smaller faces. Tri-folded masks that extend down to cover the face from the nose to underneath the chin with a snug secure fit. The masks are designed for general sanitary purposes only. They are non-medical and are not proven to reduce the transmission of diseases. Single-use masks.

Ideal Kids Wear: Used by kids at home, school, child care, playing indoor or outdoor, and other fun activities. Masks not intended to be used as toys and also not intended for use by children less than 4 years of age. Perfect for ages 4-12 with adult supervision.
---
Only logged in customers who have purchased this product may leave a review.
Colombo & Suburbs
Delivery Charge – Rs. 450/=
Outstation
Delivery Charge – Rs. 750/=